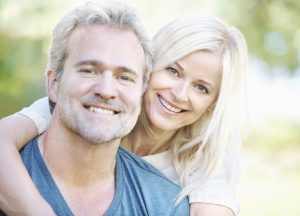 If you've been searching for the "dentist near me" in Boca Raton who offers exceptional dentistry and even a bit more, then you should meet Dr. Gerard Cuomo. There are plenty of dentists in the area who provide a range of dental services for their patients. But how many can say that they routinely use microscope enhanced dentistry?
One.
With the aid of microscopic vision and fiber-optic light, Dr. Cuomo can see the details of a tooth up to 20 times clearer. This affords him a tremendous advantage whether he is repairing a cavity with a tooth-colored filling, designing the perfect dental crown, or positioning a dental implant to replace a missing tooth. Read on to find out more about microscope enhanced dentistry and the other things that make Dr. Cuomo unique among dentists.
Microscope Enhanced Dentistry in Boca Raton
You may have seen another dentist wearing those special glasses that look something like small binoculars. Those do provide some magnification, but nothing like that of a microscope. Each one of Dr. Cuomo's exam rooms is equipped with a microscope. Therefore, he can diagnose a problem sooner and treat with greater precision. For example, when it comes to detecting tooth decay, the microscope allows Boca Raton dentist Dr. Cuomo to find the absolute smallest cavity. At this early stage of development, a cavity can be quickly and easily repaired with a tooth-colored filling, helping you avoid the harmful consequences of advanced decay.
Education and Encouragement
After graduating with a BA degree in Chemistry from Florida Atlantic University, Dr. Cuomo decided to marry medicine with art and become a dentist. He graduated from Northwestern University Dental School in 1984 and has been practicing in South Florida since then. In 2002, he created a dental microscope system to use in his office and that has been placed in other dental offices and labs.
As the executive director of the Pre-Dental Mentorship Program at Florida Atlantic University, Dr. Cuomo created and teaches a 10-week course that allows students to engage in an interactive dental experience before making the decision to pursue a career in dentistry. In this way, he is able to guide pre-dental students and give back to his alma mater. For his dedication, Dr. Cuomo received the Distinguished Alumni Award from Florida Atlantic University in 2012.
Dental Services in Boca Raton
With the aid of his microscope, Dr. Cuomo offers an array of dental services including:
General and Preventive Dentistry
Restorative Dentistry
Cosmetic Dentistry
Implant Dentistry
All-On-4 Implants
Periodontal Treatment
Contact Our Office Today
For the most accurate picture of your dental and oral health, choose microscope enhanced dentistry from Dr. Cuomo in Boca Raton, FL. Call our office today to schedule an appointment.