Preventive Dentistry for Protecting Boca Raton Oral Health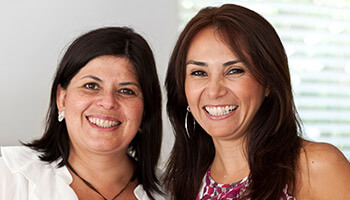 What does it take to have a genuinely healthy and beautiful smile? Excellent oral health begins at home, with a dedication to brushing and flossing. It continues with regular dental cleanings and exams at Dr. Gerard Cuomo's dental office in Boca Raton. These visits are essential for helping patients enjoy a clean, healthy smile. They also give us an opportunity to look for developing problems like gum disease, tooth decay, TMJ dysfunction, or any other issue. Treating dental problems as early as possible is the key to helping patients enjoy a lifetime of great oral health.
Our preventive services include:
Dental Exams and Cleanings
We recommend that patients visit us every six months for routine dental cleanings and exams. At the end of your appointment, we happily discuss dental health needs and the solutions that may work for you.
Learn About Checkups & Cleanings
Oral Cancer Screenings
Our Boca Raton office takes oral cancer screenings very seriously because oral cancer itself is a very serious condition claiming about 1 life every hour. Diagnosing and treating it as early as possible is the best way to help patients successfully recover.
Learn About Oral Cancer Screenings
Cavity Detection with a Microscope
Tooth decay is one of the most common dental problems, but with our cavity detection tool we diagnose and treat decay before it has an opportunity to become serious.
Learn About Microscope Decay Detection
---
More preventive services:
Sleep Apnea Treatment Preventive Care Products See All Our Services