Creating Smiles with Cosmetic Dentistry for Boca Raton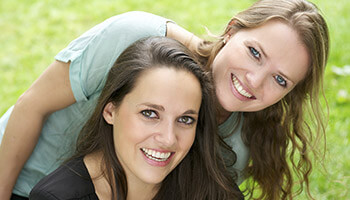 You may not realize it, but cosmetic dentistry is everywhere you look. Your good friend may have had her teeth whitened, or one of your coworkers may be wearing porcelain veneers. The number of patients who have received help with at least one cosmetic service is in the millions.
Are you considering an improvement to your smile? We hope you'll let our Boca Raton dental team help you. With our broad range of services, we believe we can help you achieve the beautiful results you've been dreaming of.
Our cosmetic services include:
Tooth-Colored Fillings
If you have one or more cavities, let us talk to you about treatment with tooth-colored fillings. This popular service comes with both a cosmetic and restorative benefit.
Learn More About Tooth-Colored Fillings
Porcelain Veneers
If you want to achieve comprehensive results with just a single service, porcelain veneers help create a whiter, straighter looking smile in as little as two visits.
Learn More About Porcelain Veneers
All-Ceramic Restorations
While dental restorations can be made from a range of durable materials, all-ceramic restorations provide the most natural-looking results.
Learn More About All-Ceramic Restorations
Teeth Whitening
Teeth whitening is one of the most popular cosmetic services available. If you want to reduce the appearance of stains, let us talk to you about teeth whitening.
Learn More About Teeth Whitening
Personalized Cosmetic Care
Your smile isn't like anyone else's. That's why you'll receive personalized care from our team. During your initial consultation with Dr. Cuomo, we talk to you about the results you'd like to achieve and recommend services to help you reach your goals. Contact our Boca Raton office today to reserve your appointment with us.
---
Other Cosmetic Services