Teeth Whitening in Boca Raton Creates Gleaming Smiles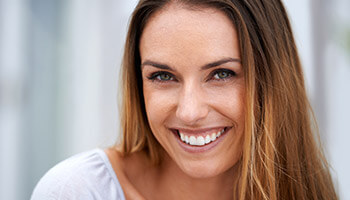 Teeth whitening is one of the most popular cosmetic treatments. It's completely safe for patients and effective for brightening smiles that have stains due to age, foods or beverages, heredity, or tobacco use. A simple teeth whitening procedure requires no anesthesia and only takes 45 minutes to an hour to complete. What's more, when patients finish, they leave Dr. Cuomo's Boca Raton office with teeth that are as much as 14 shades brighter than they were. Dr. Cuomo offers chairside teeth whitening with the powerful Zoom! Whitening system as well as take-home whitening for patients who want to whiten in the comfort of their home.
What to expect when you come into our Boca Raton office for your initial whitening procedure:
First, one of our team members carefully applies the patented Zoom! Whitening gel to your teeth. Then, using Zoom! Whitening's specialized blue light, the hydrogen peroxide gel penetrates the upper layers of tooth enamel and removes stains. This process is repeated two to three more times until your smile has reached its brightest possible shade. Dr. Cuomo also offers take-home teeth whitening products to ensure your dazzling smile lasts.
To see what kinds of results are possible with Zoom! Whitening in-office teeth whitening, take a moment to look at the before and after pictures below. In each case, Dr. Cuomo was able to radically transform the smiles of his patients, giving them a bold, new look.
If you've been dreaming of a smile that makes you look more inviting, youthful, successful, and attractive, don't wait. Find out more about teeth whitening. We'd be happy to answer any questions you might have or schedule your first teeth whitening appointment.
---
Other Cosmetic Services
Tooth Colored Fillings Porcelain Veneers All-Ceramic Restorations Cosmetic Bonding Smile Evaluations