Dental Checkups & Cleanings for Boca Raton Residents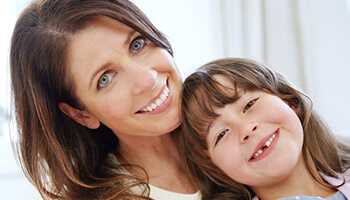 Dr. Cuomo believes that a truly healthy smile comes from dedication to preventing the most common oral health problems, from gum disease and tooth decay to TMJ dysfunction and more. With that in mind, we cannot stress enough the importance of regular preventive dental cleanings and exams.
Even with the best brushing and flossing routine, plaque will build up on teeth and at the gumline. Over time, this plaque becomes calculus, and needs to be removed regularly (about every three to six months) by a dental hygienist. If it's not removed, calculus traps additional plaque and bacteria. This combination of plaque and bacteria produces toxins and enzymes that irritate soft tissue leading to gingivitis or a more advanced form of gum disease known as periodontitis.
Beyond affecting oral health, research has also linked advanced gum disease with systemic health problems like heart disease, diabetes, and stroke. This makes having a healthy mouth that much more important. When you take good care of teeth and gums, you're taking care of your overall health as well.
Our Boca Raton dental office is committed to detecting common dental problems as early as possible. With early detection, we can help prevent tooth loss, tooth decay, and periodontal disease. We even offer oral cancer screenings to help patients combat this problem at an early stage.
When you come to us for routine cleaning and exam every six months you can expect the following:
After your dental checkup, Dr. Cuomo may recommend additional care depending on the results. Some of this treatment requires you to come back to his South Florida dental office for restorative, cosmetic, implant or periodontal treatment.
Alternatively, we may recommend a service that can be performed at home. These solutions may include:
Contact our Boca Raton dental office if you have questions about any of these preventive dentistry services or you're ready to schedule your next checkup and cleaning.
---
Other Preventive Services
Preventive Care Products Oral Cancer Screenings Microscope Decay Detection Sleep Apnea Treatment Bruxism & Nightguards