Comprehensive Care with Full-Mouth Reconstruction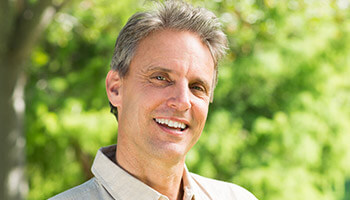 Gum disease, tooth decay, or an injury can all have a dramatic effect on your oral health or your appearance. For some patients, this effect can be so dramatic that the thought of seeking professional help may fill them with dread or anxiety.
At Dr. Cuomo's Boca Raton dental office, we understand. That's why we want you to know that when you come to us for help, you'll never be judged or scolded. We treat every one of our patients with compassion and respect and work with you to create a treatment plan that addresses all your needs. When we're finished with treatment, you'll have a stronger, healthier smile.
A full-mouth reconstruction typically involves multiple services combined in one comprehensive treatment plan. For instance, we may recommend a plan that includes fillings, inlays or onlays, or one that combines orthodontics with crown and bridgework. Whatever your plan involves, it will be based entirely on your unique smile.
Your full-mouth reconstruction may include:
We also offer a range of cosmetic dental services that could be included in your treatment plan.
Personalized Care for Boca Raton
If you need advanced help with full-mouth reconstruction, Dr. Cuomo completes an oral health exam and x-rays. Before we can recommend anything specific, we need a complete understanding of your needs. Afterwards, we discuss the results of your exam, and highlight the services that may help you.
Since no smile is the same, no one plan works for every patient. The combination of services we recommend are unique to your situation. If you have questions about our recommendations, Dr. Cuomo is happy to address concerns. We want you to have a full understanding of how we can help you.
---
Other Restorative Services