Our Boca Raton Dental Services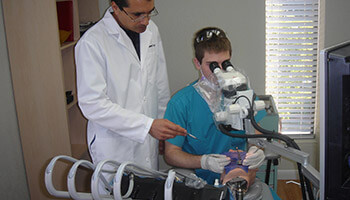 There are so many reasons to smile every day – when laughing with friends and family, sharing a simple greeting as you enter a room, or taking photos to share with others. If you're unhappy with the appearance of your teeth or experiencing dental pain, you may feel a bit anxious and self-conscious when you smile.
Success is in the Details
Leading Boca Raton dentist, Dr. Cuomo, provides comprehensive, one-on-one care and designs individual treatment plans with overall oral health and esthetics in mind. Dr. Cuomo delivers cosmetic dentistry treatments that whiten, brighten, or even straighten teeth. He works with you to create a beautiful, new smile, whether you need a single crown, dental implant, or full mouth reconstruction.
Focusing on the details is what Dr. Cuomo is all about. He performs both dental examinations and treatment using high-powered surgical microscopes. This higher magnification allows him to see clearly removing the guesswork from diagnosis. Early detection saves time, money, and beautiful smiles.