Restorative Dental Care with Custom-Made Crowns & Bridges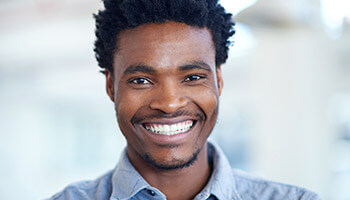 Do you have a tooth with advanced decay or a cracked, broken, or worn tooth you need to restore? Is a missing tooth threatening the proper alignment of your remaining teeth? These are common dental problems addressed with restorative services you'll find at Dr. Cuomo's Boca Raton dental office.
Using a dental crown or a fixed bridge, our team improves both functionality and beauty of your smile, often in just two appointments. At your initial consultation, Dr. Cuomo assesses needs and begins designing your brand new restoration. He also explains the details of your upcoming procedure, so you know exactly what to expect. If you have questions about either crowns or bridges, we'll be happy to answer them in clear, easy to understand terms so there's no confusion about how we can help you.
Dental Crowns
Dental crowns are designed to fit snugly over a weakened tooth restoring its strength and protecting it from any further damage. Fillings are commonly used to treat cavities, but in cases of severe decay or trauma, a crown may be recommended instead. Crowns are also used in root canals to help patients restore the tooth that was treated.
If Dr. Cuomo decides a dental crown is the right restorative treatment for you, he designs, fits, and places the restoration in just two appointments. During the first visit, our team gathers information about your damaged tooth, prepares it, and attaches a temporary crown. During your second visit, Dr. Cuomo exchanges the temporary for a permanent crown.
Fixed Bridges
If you're missing a tooth because of tooth decay, gum disease, or an injury, a fixed bridge is made to complete your smile. Fixed bridges are composed of a replacement tooth and two crowns (known as abutment crowns) that will be attached to the healthy teeth adjacent to the gap being filled.
As with dental crowns, the treatment process with fixed bridges takes two appointments to complete. If you need to replace multiple teeth, Dr. Cuomo may talk to you about treatment with a partial denture or an implant-supported prosthesis instead.
---
---
Other Restorative Services
Full-Mouth Reconstruction Dentures & Partials See All Our Services