Improving Oral Health with Periodontal Therapy for Boca Raton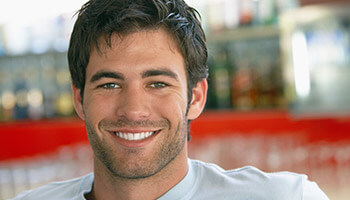 When you think about the most prevalent health problems, periodontal disease may not occur to you. The reality is that periodontal disease isn't just one of the most common oral health problems. It also has a dramatic impact on your total health and wellbeing. According to research by the CDC, a majority of American adults have some form of periodontal disease. When left untreated, periodontal disease results in tooth loss and an increased vulnerability to health problems ranging from heart disease and diabetes to Alzheimer's and stroke.
What Causes Periodontal Disease?
Periodontal disease is caused by an accumulation of bacteria and plaque along the gumline. As this buildup occurs, soft tissue becomes red or inflamed. Some patients may notice bleeding when they brush or floss, but it's not uncommon for early-stage periodontal disease to go completely unnoticed. This is why routine dental cleanings are so important. Dr. Cuomo and his team are trained to notice the early warning signs of periodontal disease before they become severe.
As early-stage periodontal disease worsens, tissue loss can occur creating pockets between teeth and gums. As bacteria, plaque, and tartar enter pockets, you have increased risk of bone density and tooth loss. In fact, periodontal disease is the number one reason for tooth loss in adults. Thankfully, relief from periodontal disease and its damaging effects is possible with targeted periodontal therapy from Dr. Cuomo's office.
Gingivitis
Early-stage gum disease is known as gingivitis. At this point in the disease's development, it can be completely reversed. Typically, treatment for gingivitis involves more committed brushing and flossing, and more frequent dental cleanings at our dental office in Boca Raton.
Periodontitis
Advanced periodontal disease is known as periodontitis. Once gingivitis transitions to periodontitis, a full reversal may not be possible, but it can be successfully managed with more thorough care and scaling and root planing. During scaling and root planing, plaque and tartar are removed from pockets. In addition to removing plaque and tartar from your mouth, we'll do everything we can to encourage tissue regeneration so they don't return in the future.
Are you struggling with periodontal disease? During a consultation, Dr. Cuomo helps you understand which solution is right for you and begins work on a customized treatment plan to help you improve your oral and overall health.
---