All-Ceramic Restorations in Boca Raton, FL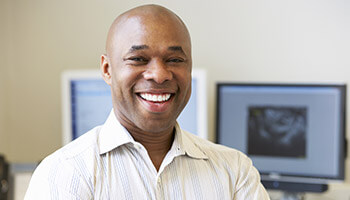 Dental restorations can be made from a variety of materials, including gold. No matter how durable these materials may be, they don't always have the most natural appearance. That's why Dr. Cuomo is committed to offering ceramic restorations. With an all-ceramic restoration in place, you can look forward to a smile that is both stronger and more attractive.
Our all-ceramic restorations include:
Inlays and Onlays
If you need something more than a basic filling but less than a full crown, Dr. Cuomo may recommend treatment with a custom-made inlay or onlay. Inlays and onlays function like fillings but are milled from porcelain and provide more coverage.
Crowns
A dental crown is a special restoration designed to restore a vulnerable tooth's strength and appearance. Also known as a cap, a crown is placed over decayed or damaged teeth to prevent them from worsening. Your crown also protect the root.
Bridges
A bridge is a prosthetic that replaces a single missing tooth and preserves your smile's proper alignment. They're composed of a custom replacement tooth and crowns.
What Type of Restoration Is Right for Me?
If you need restorative help, Dr. Cuomo would be happy to answer this question for you during a consultation at his Boca Raton dental office. Based on the results of your exam, he'll talk to you in easy-to-understand terms about the solutions available. If you have questions about the recommended plan, don't hesitate to let us know. We're always happy to address concerns.
In most cases, completing treatment takes at least two appointments. In the first, Dr. Cuomo designs your restoration. If we need to prepare your tooth and place a temporary, we'll also use your first visit to do that. When our lab has completed your restoration, you'll return to our dental office in Boca Raton to have your temporary removed (if one was placed) and your finished restoration attached.
---
Other Cosmetic Services
Tooth Colored Fillings Porcelain Veneers Cosmetic Bonding Teeth Whitening Smile Evaluations