Dr. Gerard Cuomo Creates Beautiful Smiles
Dr. Cuomo believes that your smile is much like a work of art – it's unique, priceless, and deserves his full attention. When you visit his Boca Raton, FL dental office, you will find a warm and welcoming environment where the focus is on you – your comfort, your expectations, and your smile goals. You can relax knowing that you'll receive personal care and attention as well as exceptional, state-of-the-art treatment.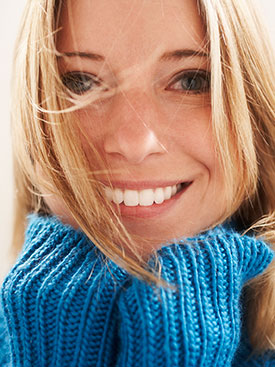 For many patients, achieving a bright smile takes more than daily brushing and flossing. A smile makeover can transform your look and increase your confidence, often in just a few short visits. As your Boca Raton dentist, Dr. Cuomo offers a full range of cosmetic dentistry and restorative dentistry treatments to enhance your smile, including porcelain veneers, teeth whitening, crowns, and dental implants. Using the latest technology, including microscope enhanced dentistry, Dr. Cuomo approaches patient treatment with great care and attention to detail, providing you with optimal results. He has been sculpting smiles for more than 25 years.
All-on-4 Dental Implants
All-on-4 dental implants offer a variety of advantages for patients who are missing all of the teeth in one or both arches. Whereas traditional dentures can be uncomfortable and inconvenient, the All-on-4 prosthetic bridge of replacement teeth is firmly secured to the jaw with four dental implants. You can feel free to smile and speak with comfort and confidence, and return to enjoying all of your favorite foods without the limitations of regular dentures.
Due to their strategically angled placement, All-on-4 dental implants can be placed in patients with minimal bone volume in the jaw, often eliminating the need for bone grafting. Other benefits of All-on-4 dental implants include reduced cost, faster treatment, briefer recovery time, improved stability, and the choice between a fixed or removable replacement arch. You'll love how natural and beautiful your new smile looks and feels!
Single Implant Crowns
Missing even a single tooth can dramatically affect your life, altering the way you eat and speak as well as diminishing your self-confidence. Fortunately, modern dental implant technology makes it possible to replace missing teeth with customized restorations that look and feel just like your natural teeth. Single implant crowns are secured firmly within the bone of your jaw, replacing your missing tooth with a strong and beautiful restoration. In addition, the implant itself helps to prevent deterioration of the bone in the jaw, thereby further preserving your oral health. In most cases, dental implants last a lifetime, allowing you to enjoy the full benefits of a complete set of teeth and a radiant, healthy smile for years to come.
Boca Raton dentist Dr. Cuomo integrates technology and skill with personal care. Visit his dental office and experience the difference microscope enhanced dentistry can make in your oral health. Dr. Cuomo proudly serves the Boca Raton, Palm Beach, Ft. Lauderdale, and Miami communities and surrounding areas.